"Flat" Fee of $49.99 + Parts / FREE Return Shipping
At MCS Systems, we are proud to not only sell the entire line of Acroprint time stamps, but also, provide maintenance, repair, parts, and supplies.
Acroprint time stamps and time clocks can help your business make every minute count by providing extremely accurate document verification for your employees to utilize. Acroprint time stamps are perfect for businesses that prefer to utilize traditional paper verification or are required to store time and date logs on paper documents.
MCS Systems proudly features the Acroprint ES900 time stamp with over 300 hundred print configurations including 13 preset messages such as "RECEIVED", "PAID", "SHIPPED", and "FILED". Which is suitable for a wide variety of business applications.
Over time all Acroprint timestamps will require cleaning and maintenance. Occasionally some moving parts will need to be replaced. Such as motors or gear wheels after extensive use. MCS Systems has your business covered when it comes to having your Acroprint time stamp repaired with over 30 years of experience. Your business can count on our flat-rate fee to keep your timestamp running smoothly.
ACROPRINT TIME RECORDER CO. has discontinued the manufacture of the ET/ETC line of mechanical time stamps. We at MCS Systems / National Time Stamp will always be able to provide service, parts, and supplies on the entire line of Acroprint time stamps.
Occasionally it is not cost feasible to repair due to age and condition then please browse our models for quality replacements at highly discounted pricing. Sales and Supplies.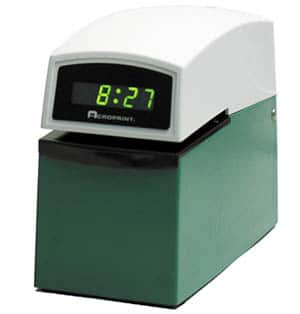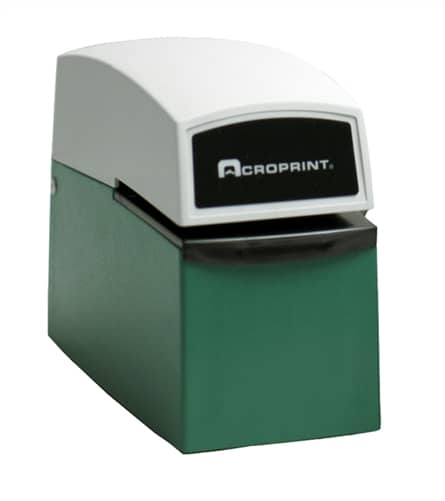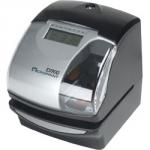 AcroPrint Time Stamp Repair Form Estimate