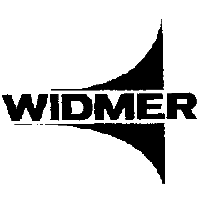 RapidPrint Time Stamp Broken?
You Now Have Options

Quality Service
With National Time Stamp your time stamp machine is our only business.  Our service department has been servicing time stamps since 1976 and stand behind our repairs with a rock solid warranty with a 100% satisfaction guarantee.
No doubt a time and date stamp machine is expensive especially when multiple time stamps are being utilized.  When the year wheel expires after 10 years or just stops working all together are no reasons to condemn the date time stamp machine and spend $700 for a new time stamp.  Repairs like these are normal wear and tear use problems and are easy and not expensive to repair.  At National Time Stamp we chemically clean the typewheel section to remove the ink buildup, repair and adjust as need, install a new ribbon and test for at least 24 hours before returning the time stamp with our "FREE Return Shipping" policy.  
As a factory authorized sales and service center National Time Stamp specializes in the Rapidprint ARL-E and Widmer T-LED-3- time stamp machine- repair.
Questions
It's Easy
Select your model time and date stamp from above either RAPIDPRINT, WIDMER/SIMPLEX or ACROPRINT and fill out the short questionnaire to help determine your problem and repair cost.  Then hit the "SUBMIT" button and receive your time stamp machine repair estimate within 24 hours or receive a "FREE" ribbon. A $13.00 dollar value.  We at National Time Stamp strive to make doing business with us easy and fun.  No upsells, no hassle just honest, professional service with a 100% satisfaction guarantee to get your date time stamp machine back in service at a reasonable price. 
An interesting and fun web site for antique office equipment is officemuseum.com to see what time stamps, time and date stamps and other interesting office machines from the 1800's looked like with several for sale. 
Why National Time Stamp?
Time stamp machine repair has been our only business for over 35 years.  As an authorized Rapidprint and Widmer Service and Sales Center our service department stocks motors, ribbons and parts for every model date time stamp machine for Rapidprint, Widmer and Acroprint.  Loaner time and date stamps
are available if necessary but repair turnaround time is generally just 2 days.  National Time Stamp has built a reputation for honest quality service all backed up by our 100% satisfaction guarantee and rock solid warranty with our Low Cost Flat Fee of $49.99 + parts and "FREE" return shipping to repair any time and date stamp.
Contact Us
NATIONAL TIME STAMP
Eliminate high cost time stamp repair with our low cost, "flat fee." Read about our repair pricing to learn more about this offer. You can always call 330 220 7655 or e-mail us with any questions you may have.
We look forward to working with you,
The National Time Stamp Service Team
Fast Repairs
Enjoy quick turnaround as most repairs are returned in 2 to 3 days.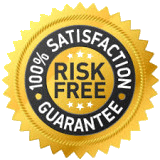 Save Money
Save 60% over factory service rates with our National Time Stamp Service Commitment Program.
FREE Repair Estimates
Use our "Repair Form" and receive your FREE repair estimate within 24 hours.
FREE Estimate
Double Warranty
All time stamp and time clock repairs come with the National Time Stamp Double The Factory Warranty.