"Flat" Fee of $49.99 + Parts / FREE Return Shipping
The Benefits of the Widmer – Time Stamp Machine
The Widmer time stamp machine T-3 and T-LED-3 are rugged, heavy-duty with a solid metal case construction. The Widmer date time stamp machine T-3 and T-LED both have quick trigger operation. Just insert the paper and it will stamp automatically. Ribbons are easy and quick to change, available in several colors, and automatically reverse in addition to providing long useful life. The stamping pressure can be increased electronically to handle multi-part forms. Inscription die plates are available above or below the time and date print line.
National Time Stamp Offers Widmer Time Stamp Repair
The Simplex Model 1605-9001 series time and date stamp have been discontinued. Our service department has the parts and experience to repair these timestamps to give you years worth of trouble-free service.
Occasionally it is not cost feasible to repair due to condition or age then please browse our quality replacement models at highly discounted pricing.
We look forward to working with you.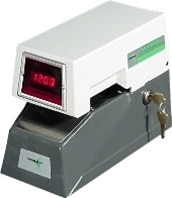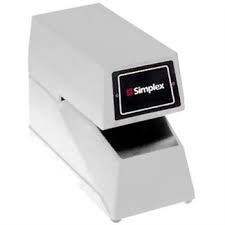 Get A Widmer & Simplex Time Stamp Repair Estimate