"Flat" Fee of $49.99 + Parts / FREE Return Shipping
HOW MUCH WILL TIME STAMP REPAIR COST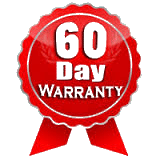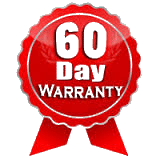 This is one of the most frequently asked questions.  It is also one of the most important questions.  But… It is one of the hardest questions to answer if we have not seen your damaged time stamp unit.

That is why National Time Stamp has a "FLAT FEE" of only $49.99 + parts for time stamp repair or time clock repair.  If it takes (1) hour or (4) hours you will only pay our LOW flat fee plus parts.
Based upon your time stamp repair form information we can accurately estimate what parts will be necessary for your repair, which will be added to our "LOW COST FLAT FEE" to determine your repair estimate.

Occasionally certain parts, such as typewheels need replacing but can only be determined upon actually seeing your time stamp.  If any additional parts are required you would be contacted for approval before any repairs are started.  There is NEVER a service charge if for some reason you decide not to complete the repair.

FULL SERVICE IS STANDARD AT National Time Stamp
Standard time stamp repair service includes chemically cleaning the typewheels which removes the ink build up, installing a new ribbon, repairing the original problem, cleaning the outer case and testing for proper operation all backed up by our "DOUBLE" the factory warranty of (6) months parts and labor.

RAPIDPRINT TIME STAMP REPAIR
National Time Stamp / Nationaltimestamp.com specializes in the repair of Rapibprint time stamps. The Rapidprint ARL-E is the most durable and designed time stamp on the market today. Bidwell Inc. manufactures the time stamp in the United States for the past 60 years providing superior quality and design throughout their entire line of time stamps. We offer Rapidprint ARL-E motors, ribbons, and replacing expired year wheels. We chemically clean the typewheels to remove built-up ink, calibrate and test all repaired time stamps backed up by our 100% guarantee.
Acroprint

Amano

Cincinnati Time

Lathem

Simplex

Widmer
WE REPAIR ALL BRANDS OF…
TIME STAMPS

DATE STAMPS

NUMBERING STAMPS

TIME CLOCKS

MASTER CLOCK SYSTEMS

SYSTEM WALL CLOCKS

BELL PROGRAM TIMERS
OUR TOTAL COMMITMENT TO QUALITY
Quality repairs of your time stamp or time clock are the top priority at National Time Stamp and we stand behind our work with a rock solid warranty and guarantee. 

We look forward to working with you!